Green Pest Solutions For San Diego Homes
At Pestmaster® Services, our pest management technicians work hard to deliver unmatched solutions to keep your home protected. We work with you to determine your needs and create a customized solution that is environmentally friendly and uses the latest technologies and products to deliver "Pest Management with Environmentality®".
Our Home Pest Control Process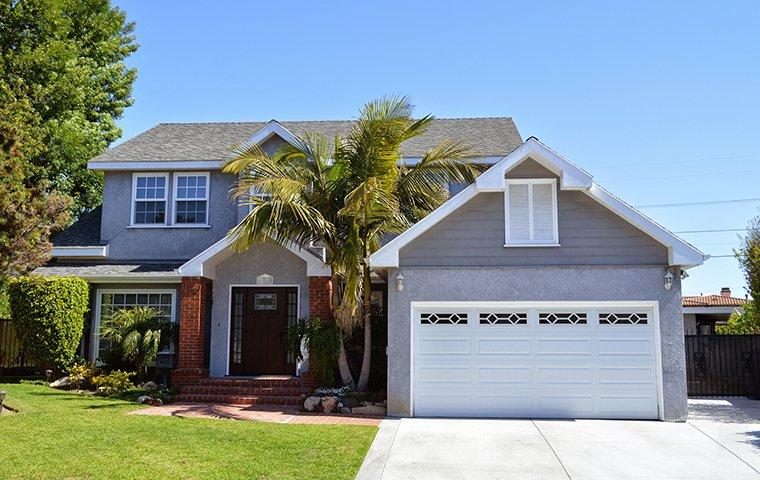 We begin with an inspection of the premises to determine what type of pest has potentially invaded your home. Throughout the course of the inspection, we focus heavily on known hot spots so we can correct the problem at the source.
Through monitoring and identification, we're able to hone in on what pest has affected your home and prescribe the necessary treatment to eliminate the problem now and set you up for protection in the future.
We understand how important it is to consider all factors, which is why we also carefully document the conditions outside of the home. The pests have to come from somewhere, which is why we take pictures of anything ranging from standing water to local wildlife to better understand the factors that led to the infestation.
Establishing A Treatment Plan
Once we've gathered our information, it is time to sit down with you and go over the results so we can establish a treatment plan. We don't begin work until you have approved our recommended course of action. The treatments we use are based completely on the findings from our inspection.

Our treatment process relies on the Integrated Pest Management process. This process is a holistic approach designed to correct immediate concerns while implementing long-term solutions. Some of the highlights of this program include:
Facilitating habitat modifications

Initiating the reduction of food, water, and harborage sources

Utilizing plant-based materials

Utilizing reduced-risk pesticides per EPA regulations

Thoroughly de-webbing exteriors to reduce spider populations

Installing interior monitors to catch inside offenders and accurately identify them

Practicing transparency with respect to all company practices
The number of service treatments will depend on your specific needs, but most occur on a quarterly basis. We also offer bi-monthly and monthly plans as needed or desired by our customers.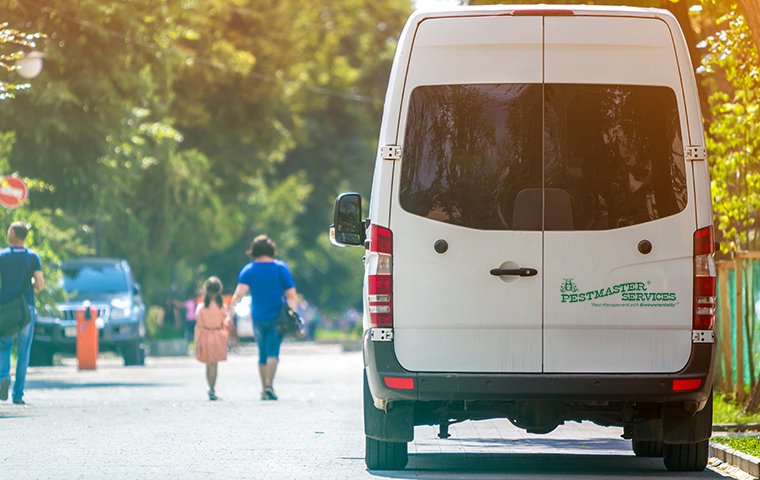 Inspection
When we perform our inspection, we focus on locating the source of the infestation. Our technicians understand that a pest sighting in one location doesn't mean we've found their base. That's why we offer free inspections to our residential customers. We don't stop until we've identified their nests, entry points, and other contributing factors.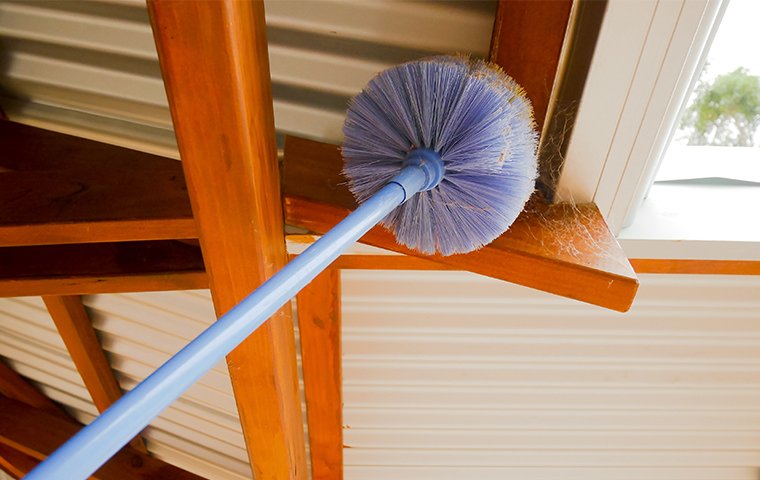 Treatment
Our green-friendly solutions are perfectly designed to provide the results you need without risking you, your family, or your pets. We tailor our approach to the findings we gain from the inspection. For us, that's what "Pest Management with Environmentality®" means.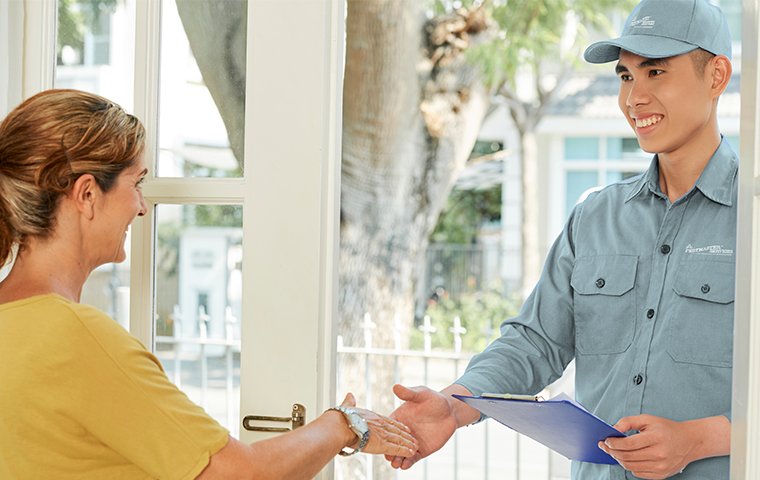 Follow-Up
It's not enough for our pest management technicians to take care of you today. We want you comfortable and protected in your own home in the long run. As part of our IPM method, we monitor and follow-up with you to ensure ongoing protection after performing our initial treatments. We believe everyone deserves the peace of mind that comes with a pest-free home.
Specialized Services
Sometimes, the pest that invades your home is a specific kind that requires an even more specific program. For those pests, we happily provide specialized services geared towards those pests in questions.
We offer the following specialized services to our residential customers:
Bed Bug Control

Ant Control

Spider Control

Bee Control

Rodent Control

Termite Control
Committed To Your Safety
At Pestmaster® Services of San Diego, our team is committed to your safety while delivering the results you need for truly comfortable home living. This requires a combination of a dedicated treatment paired with sustainable solutions. Thanks to our commitment to remaining on the cutting edge of pest management innovation, we proudly offer Integrated Pest Management solutions that work as part of our mission to deliver "Pest Management with Environmentality®".