Guaranteed Results For San Diego Businesses
When it comes to running your business, you rely on making the right decision through a combination of experts and accurate information. With a pest infestation, your business faces a range of problems ranging from a damaged reputation to a complete shutdown. Thanks to our combination of green-friendly products and our Integrated Pest Management approach, you can count on guaranteed results so that your day-to-day activities can continue as usual and your reputation will stay intact.
Our Commercial Pest Control Process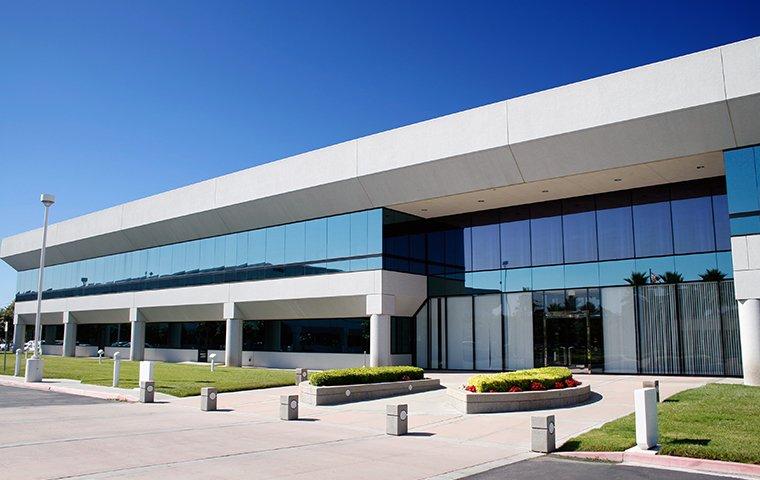 A Comprehensive Inspection
We owe our success to our inspection process. Before we unload the equipment, our pest management professionals perform an inspection to determine the type of pest that's invaded your business along with the necessary treatment to correct the problem. During the inspection, we complete the following procedures:
Diagnose issues that contribute to pest problems.

Identify current pest pressures.

Consider factors such as employees and customers that will affect treatment methods.

Determine a treatment strategy to customized to your business needs.
Commercial IPM Treatment
Once we have completed the inspection and secured your approval, we're ready to get to work. While every treatment is tailored to your specific needs, we base our approach on an Integrated Pest Management (IPM) approach. Using this method, we coordinate with the people in charge to determine high traffic areas and locate the pest's nesting areas. This allows us to identify pest patterns and behaviors so we can correct the problem now, while proactively putting in measures to prevent future infestations.
Every business has different needs and considerations, which is why we provide a comprehensive range of services. To ensure your business is safely and effectively protected from pests, we will:
Facilitate habitat modifications at serviced properties and facilities

Initiate the reduction of food and water sources at serviced properties and facilities

Utilize plant-based materials

Utilize reduced-risk pesticides per EPA regulations

Proactively minimize any risk, perceived or real, to customers and employees

Provide guarantees in line with Acceptable Control Levels (ACL)

Practice transparency with respect to all company practices
When you partner with the team at Pestmaster® Services of San Diego, you partner with a team that understands that you have a budget and schedule to stick by. That's why we provide custom solutions offered weekly, monthly, bi-monthly, or quarterly. Our team understands the stakes involved, so call today for pest management that delivers guaranteed results.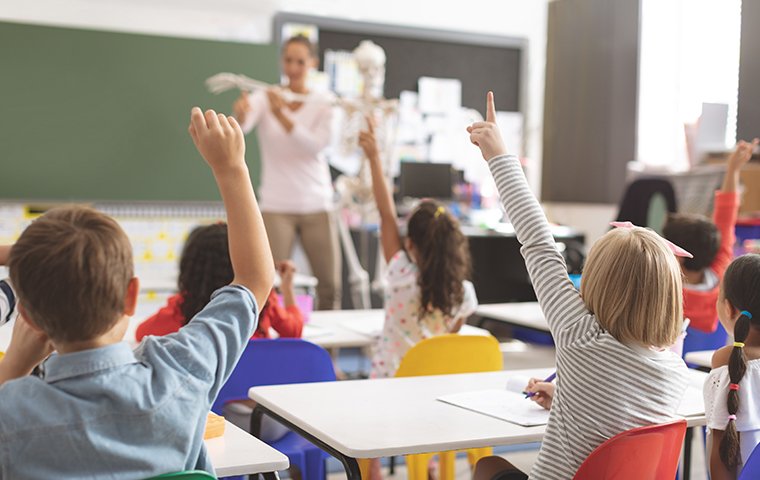 Schools
Schools should be safe places where teachers can foster positive learning experiences for students. When pests invade, it impacts the safety and well-being of school communities. In addition, parents become upset, which can further harm your school's reputation. Our team refuses to risk your students' safety, which is why we use verified green-friendly products to safely eliminate pests.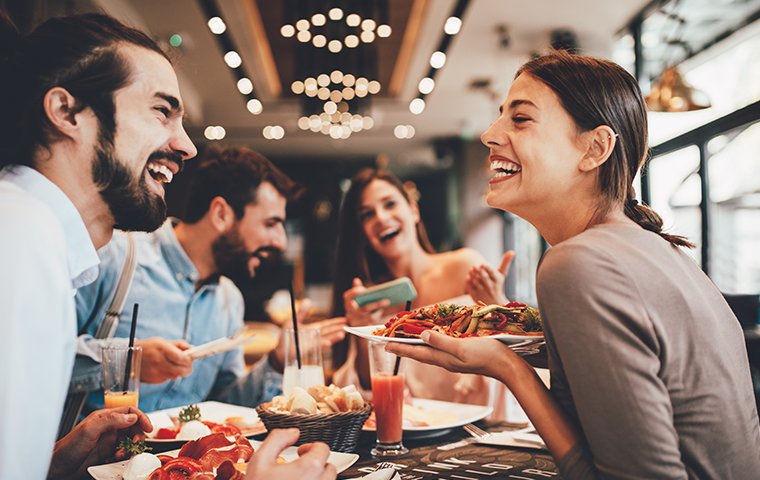 Restaurants
Nothing hurts your restaurant more than customers noticing a pest on the premises. Depending on the circumstances, anything from food poisoning to multiple negative reviews can occur. At its worst, a pest infestation could lead to you shutting your doors. At Pestmaster® Services, we find that unacceptable, which is why we work with you to get your restaurant back up to code and keep your reputation safe.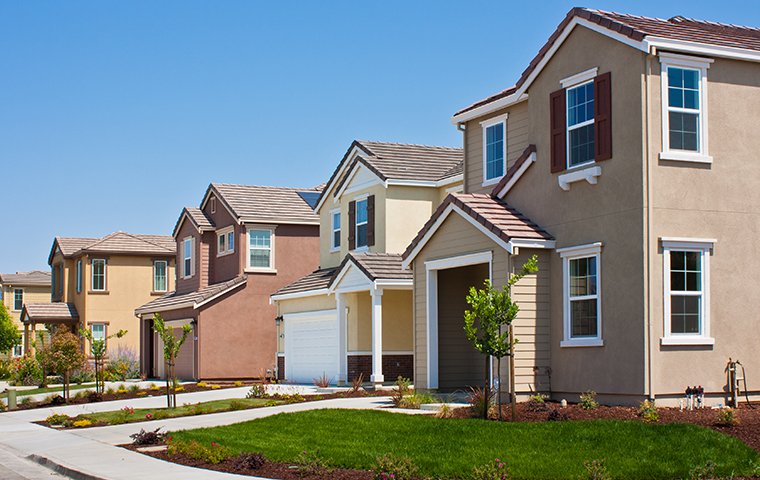 Homeowners Associations
The point of a homeowners association is to ensure a peaceful and enjoyable neighborhood for everyone. When pests invade the entire community, they threaten that peace and make things potentially dangerous depending on the pest in question. By partnering with Pestmaster® Services, you get pest management that considers the entire community.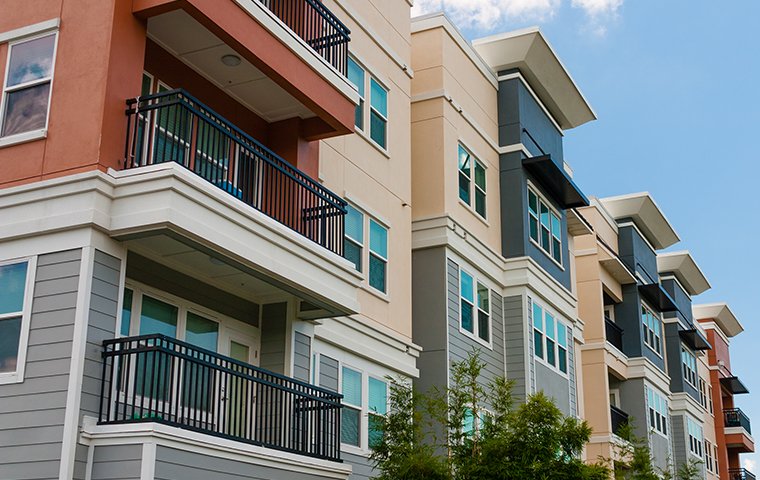 Apartment Buildings
Your residents expect a certain standard of living, which doesn't include pests running rampant. When pests invade, your residents become upset and may choose to move somewhere else. We understand the concerns of your residents, which is why we use proven, green-friendly products that take care of the pest problem without compromising the well-being of your residents.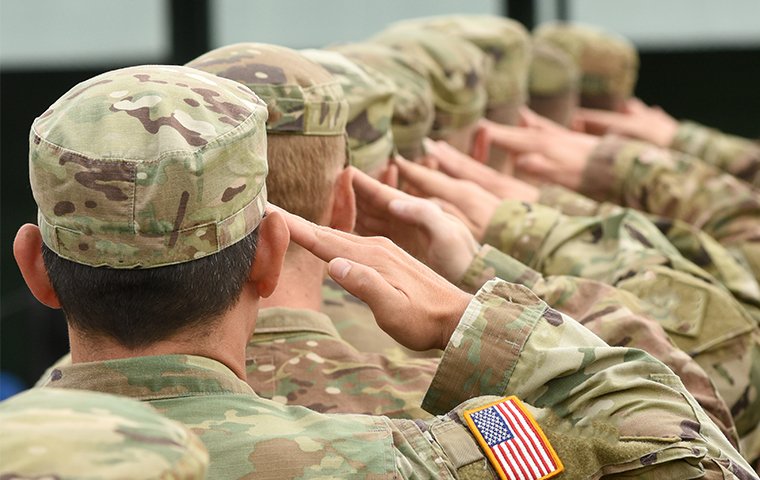 Military
Military facilities depend on all personnel and equipment operating at peak efficiency. A pest infestation threatens the health and well being of personnel and can even harm your equipment. This can't be allowed, which is why we work with you to deliver a solution that works quickly and provides the results you need.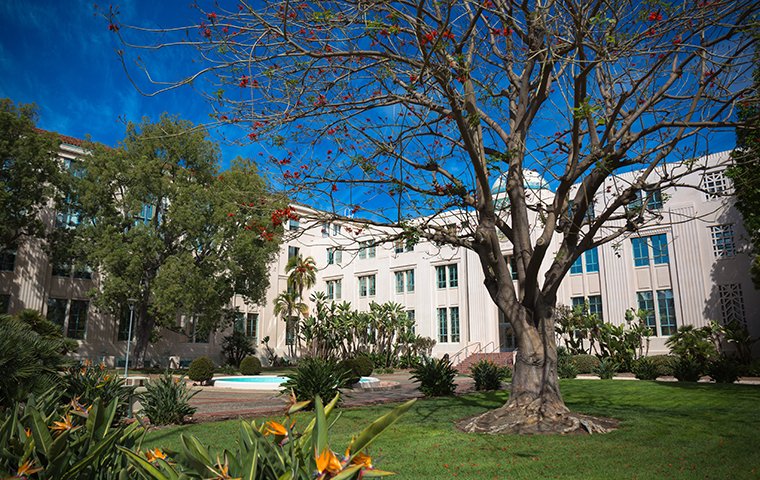 Government
The continued operation of government facilities is important to the well-being of the city. Pest infestations threaten the security and comfort that your employees need to service the community. This, in turn, can harm employee morale. For exceptional pest management, it's time to call Pestmaster® Services.
Why Choose Pestmaster® Services?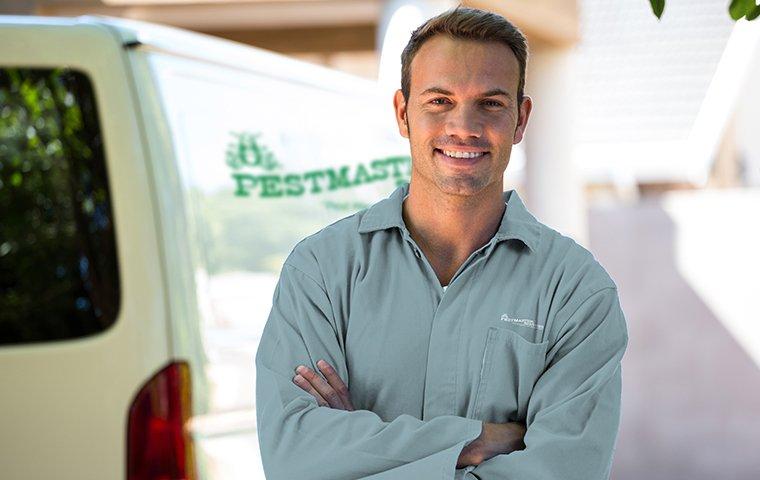 At Pestmaster® Services of San Diego, we're not content to merely get the job done. Our team is committed to being the best in business, which is why we remain current on the latest technologies and innovations to deliver a service that can't be matched by anyone else.
In addition to our Integrated Pest Management approach, we also maintain licenses, affiliations, and qualifications to ensure that we consistently deliver on our commitment to provide "Pest Management with Environmentality®".
Our list of industry qualifications include:
QualityPro certified & QualityPro Schools certified

GreenPro certified

Members of the Entomological Society of America

International Franchise Association members

Members of the International Right of Way Association

National Pest Management Association members

Pest Control Operators of California members

Members of the American Mosquito Control Association