Pestmaster® Services Of San Diego, California
Pestmaster® Services was founded in 1987 by a pest control expert with years of experience. Our owner is a certified entomologist who sets the gold standard in pest control services. Our local branch has provided unbeatable pest control solutions to the residents of North San Diego and Carlsbad for decades. We deliver what our customers need thanks to a combination of our local understanding of the pest population and access to nationwide resources. With a combination of research, training, and practice, we proudly utilize the latest, proven techniques to solve pest control problems.
Why Choose Pestmaster® Services?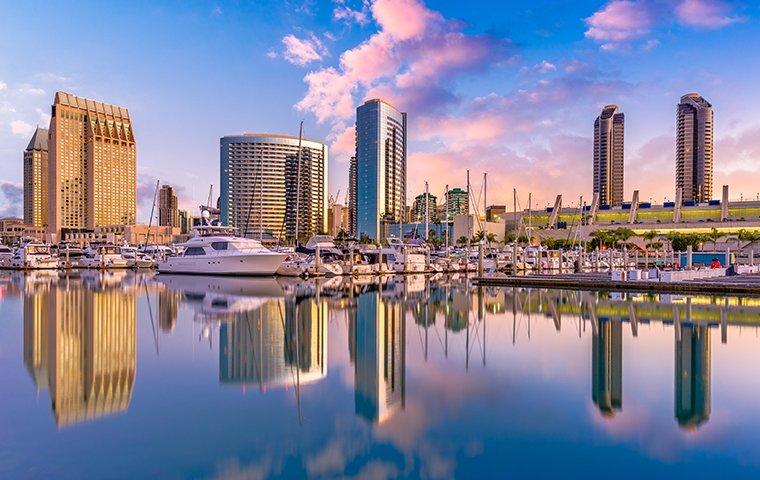 Our team offers a comprehensive approach that begins with a thorough inspection and ends with a customized solution based on our Integrated Pest Management approach.
We understand that every pest interacts with the environment and each other in unique ways. As such, we make use of our associate certified entomologist and other qualified technicians to deliver pest control results that last.
In addition to superior service, we also provide the following:
Numerous certifications: We're QualityPro certified, GreenPro certified, and maintain additional certifications and affiliations that are consistent with being the best in the industry.

Environmentally friendly: We take the health and well-being of you, your family, your employees, and your pets seriously, which is why we only use verified green-friendly pest control products to deliver treatments.

Free inspection: We listen and provide the answers you need before committing to a prescribed treatment.

Associate Certified Entomologist: This certification is what allows us to provide unmatched insight into pest behaviors, which ensures the best pest control results.
Our Pestmaster® Services Promise
We won't settle for delivering anything less than the best in pest management. We know this commitment to excellence requires a full understanding of the pests local to San Diego County. That's why we work to gain a deeper understanding of pest behaviors, so our residential and commercial customers can get the results they need now while proactively keeping them pest-free in the future. We believe in providing sustainable solutions as part of our mission to deliver "Pest Management with Environmentality®".
If you're in need of the best pest control solutions, then give us a call to speak with one of our agents about our professional home pest control or commercial pest management treatments or fill out our online form to schedule your free inspection.